From our humble beginnings as a tire shop to leader in American aftermarket cooling today, CSF has always been at the forefront of quality products for a fair price. We have a rich history stretching over seven decades! That kind of experience is what makes us the cooling experts you can trust with your vehicle. Learn more about CSF company history below.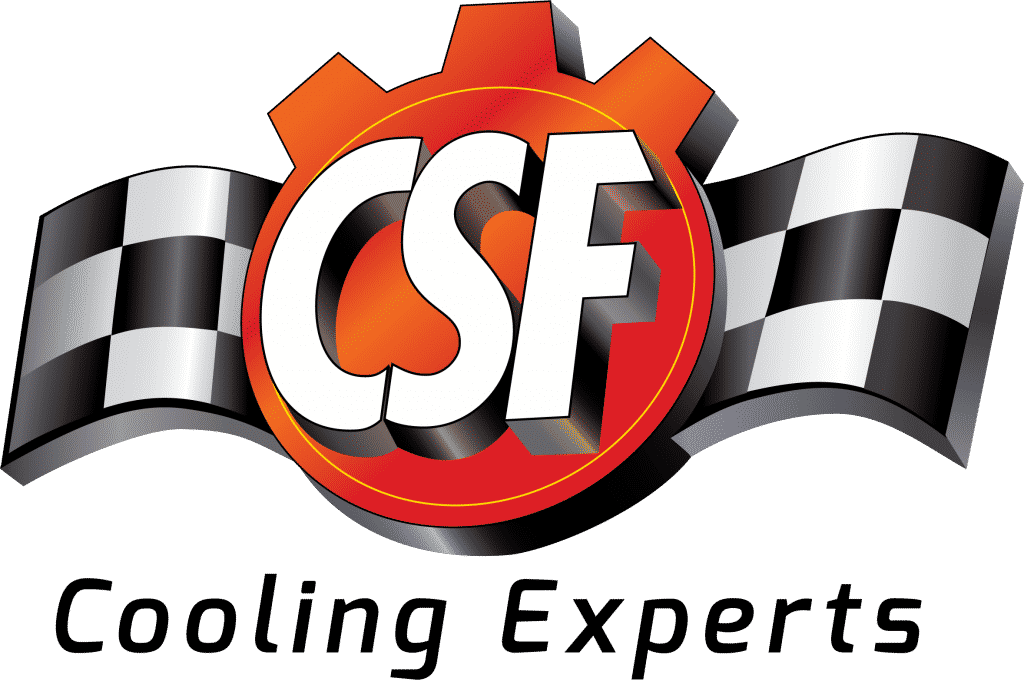 Back Where It All Started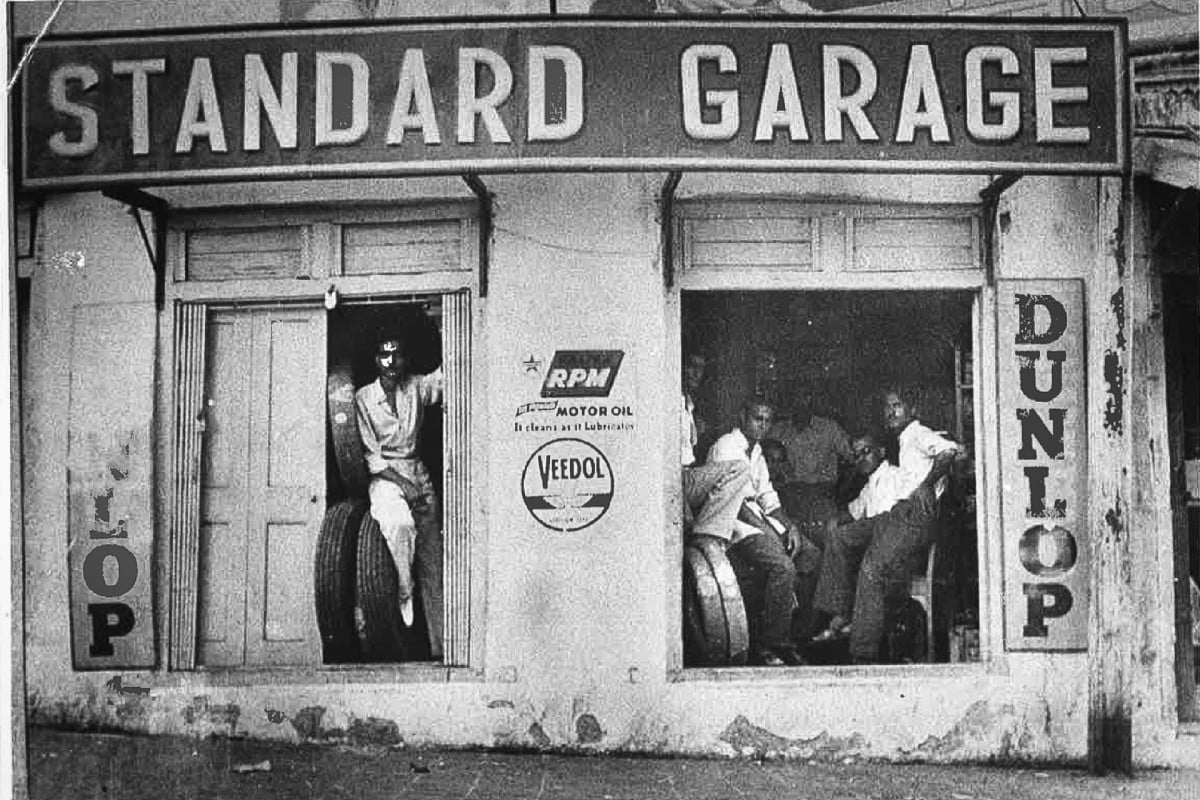 CSF was founded in Bombay (now Mumbai), India in 1947. Originally, CSF was a small shop offering tire and oil changes, alongside basic repairs. Word of mouth quickly spread about the high-quality repairs offered, and things grew fast for the family business! Noticing a trend in the industry towards poor quality radiators, Jadev Dolwani decided to move into the parts manufacturing business. Growth was steady throughout the post-war years and beyond.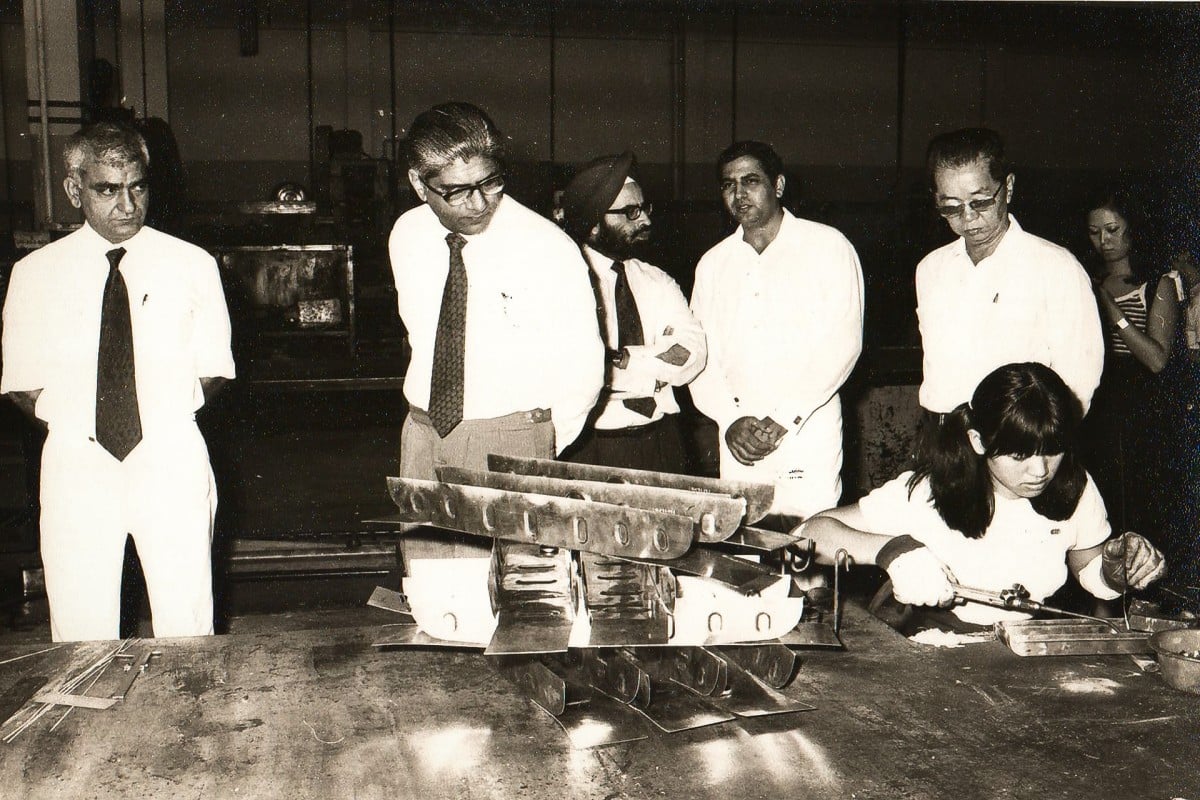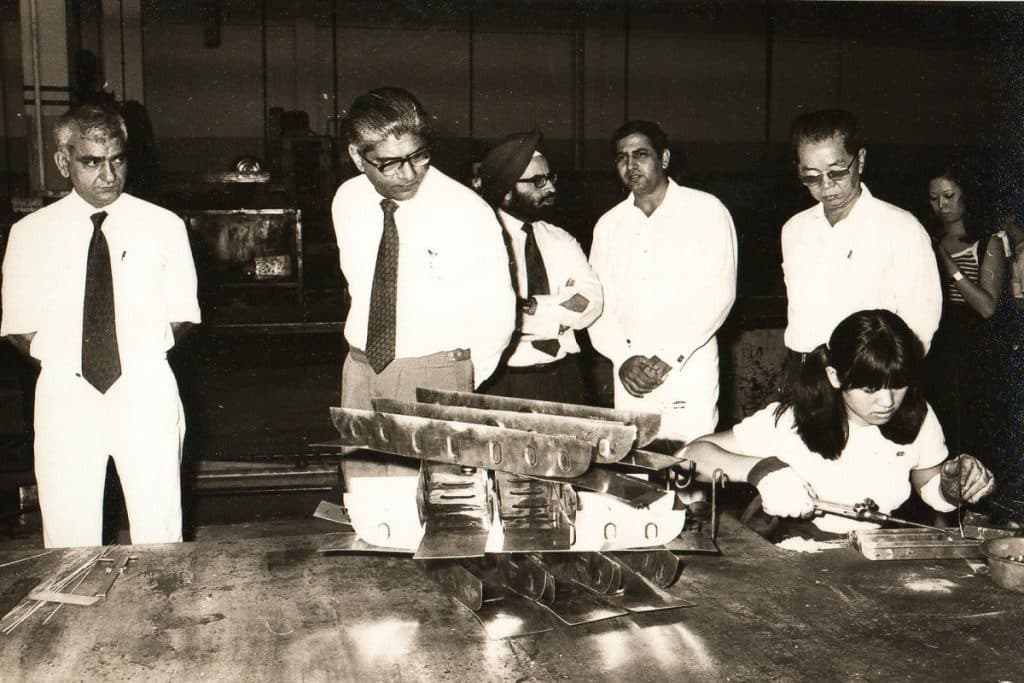 By 1973, CSF opened a brand-new state-of-the-art factory in Singapore. With the new factory, CSF was able to branch out from simply offering radiators into the full world of cooling. With that, the first steps towards dominating the cooling industry had been taken.
CSF, Cooling the American Dream
By the late 1970s, CSF was ready to expand across the ocean into North America. RJ Dolwani (son of Jadev Dolwani) arrived in 1976 to start the American branch of CSF. Back then, things ran lean and mean. RJ attended many of the automotive industry shows to get the word out about CSF cooling products.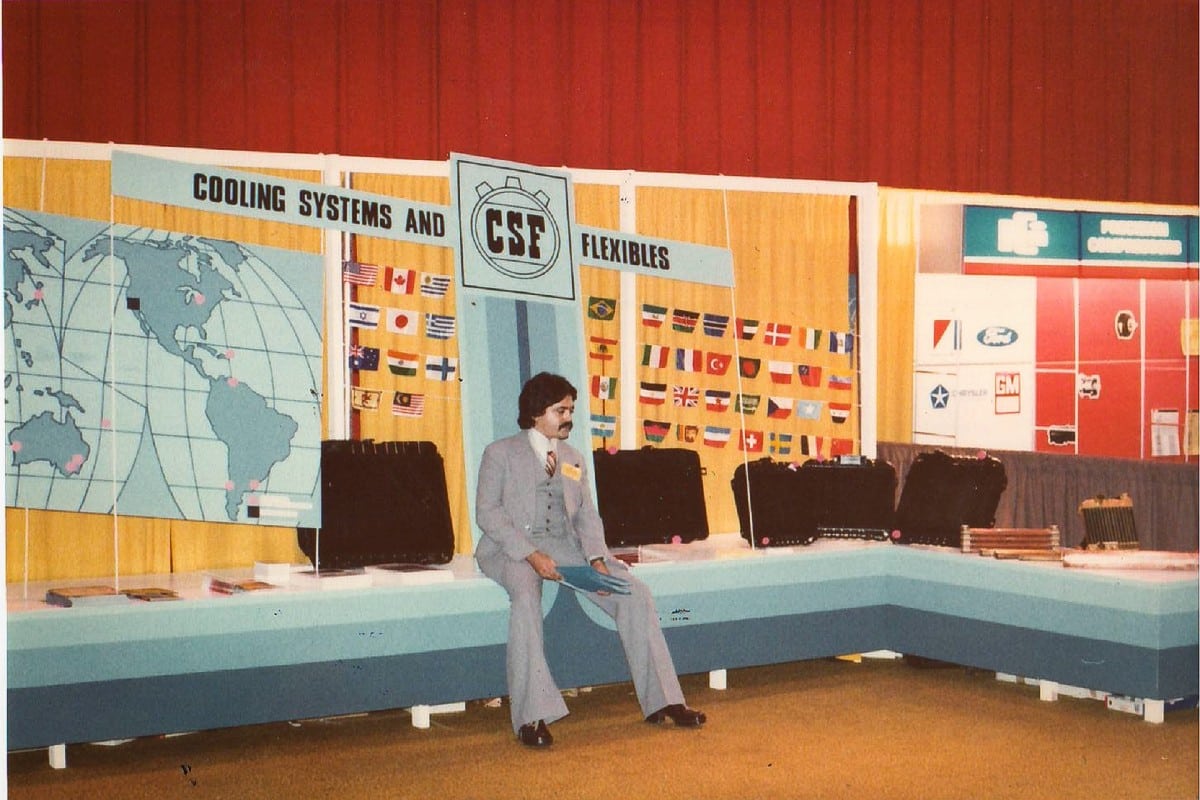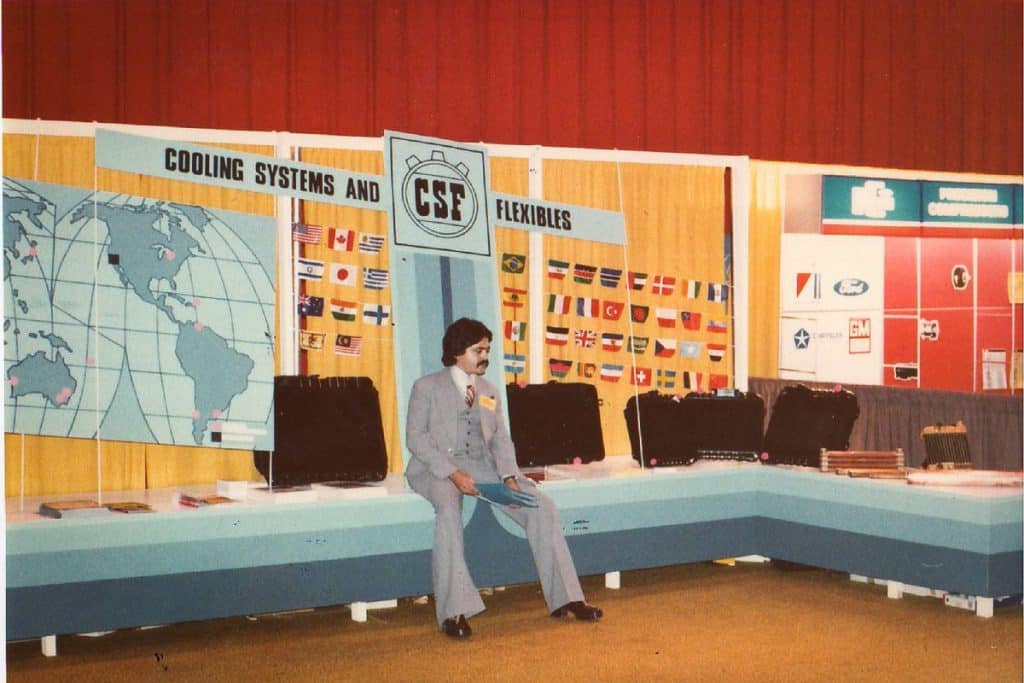 Word spread fast. In the late 1970s and early 1980s, import automobiles gained significant traction in the US market. Since CSF got our start as an international company, we were ahead of the curve when it came to many of these foreign makes and models. Soon automotive parts dealers demanded CSF cooling products in stock! With surging demand, the first CSF office in America was opened in 1980.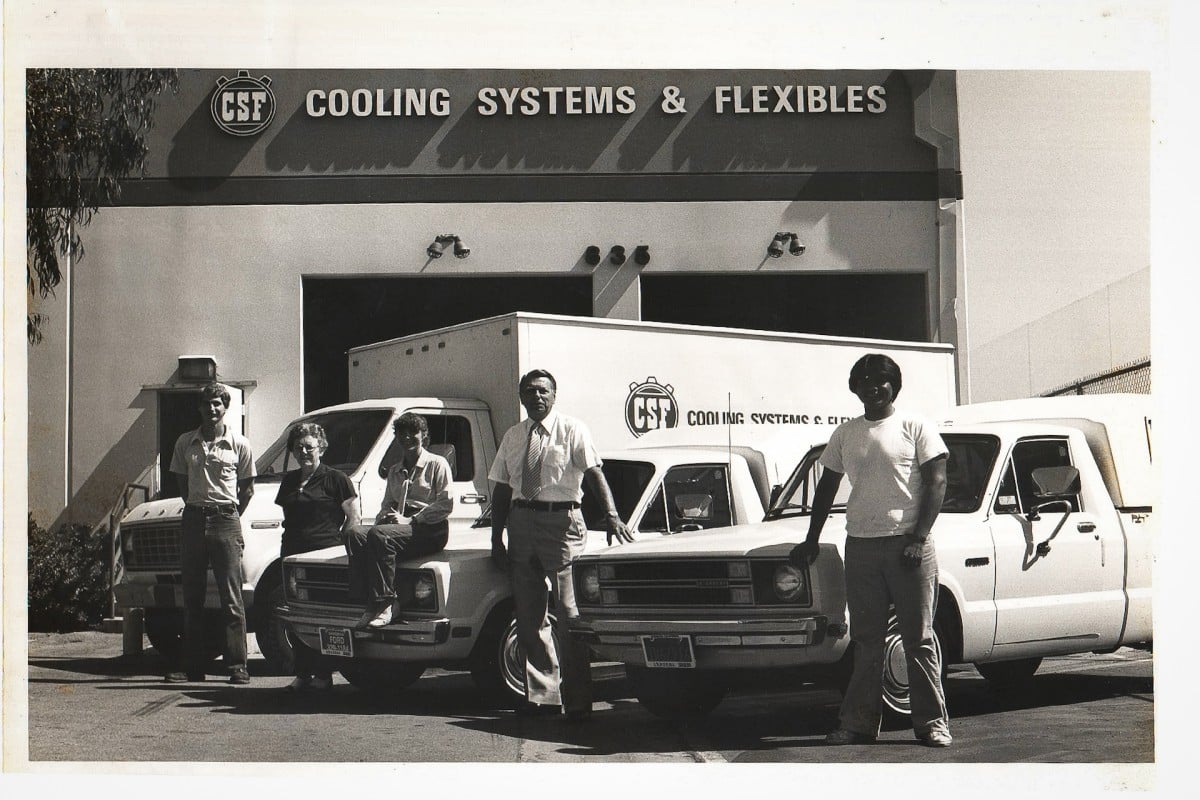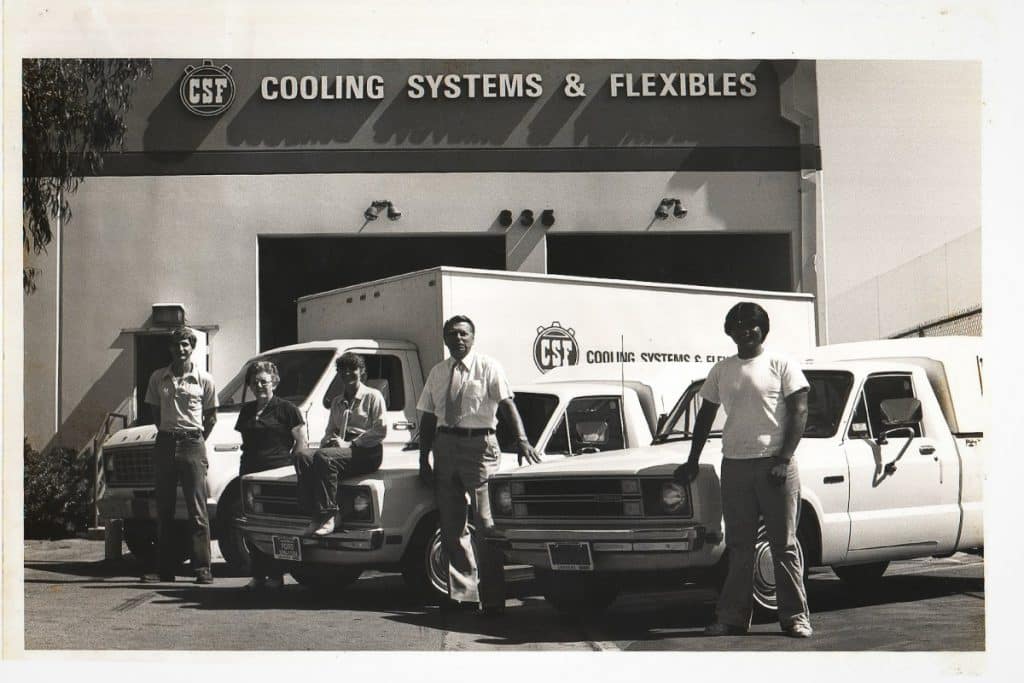 Innovative Import Cooling
As the eighties progressed, the import market in the United States continued to explode. The CSF product line was greatly expanded to many new makes and models. Our inside edge with import automobile cooling won CSF Best New Company in 1985. The excitement around the high-quality and affordable cooling products for CSF led to more company expansion. In 1987, CSF built our new US headquarters in Ontario, California. The new location stretches 50 000 square feet! This move gave us room for all operational staff as well as factory and warehouse storage.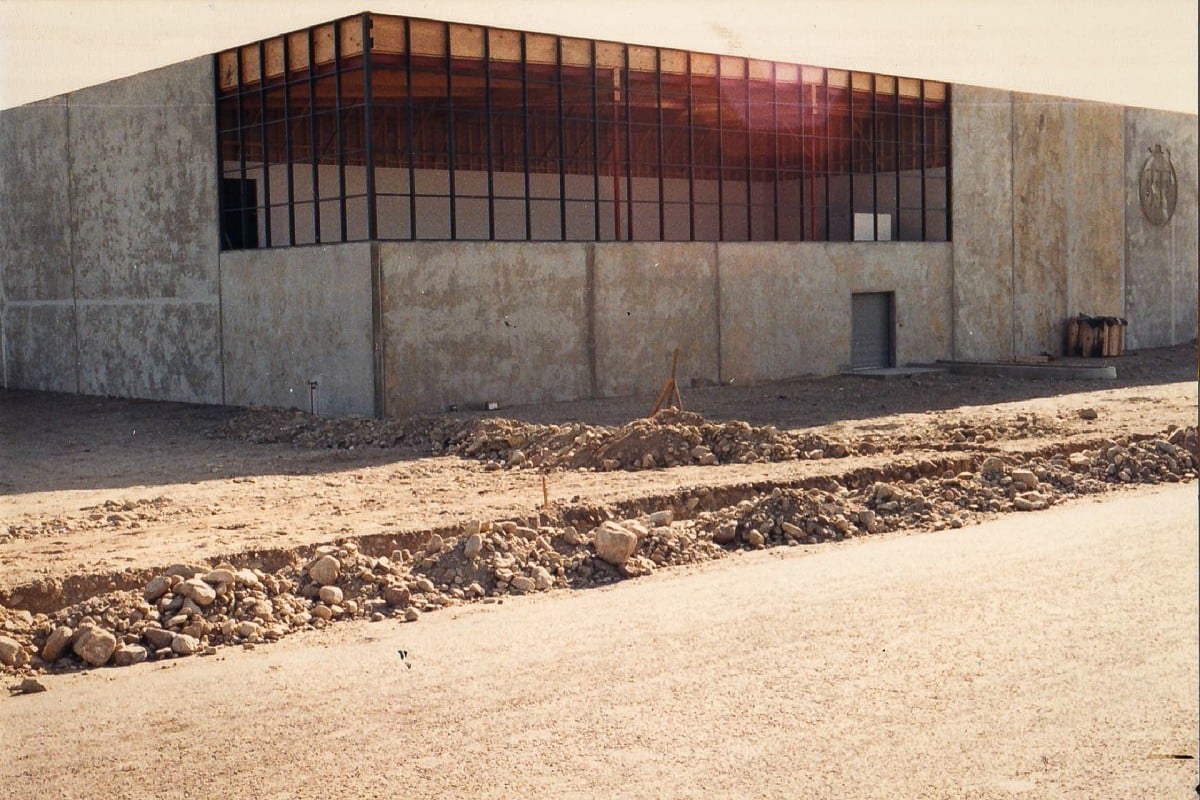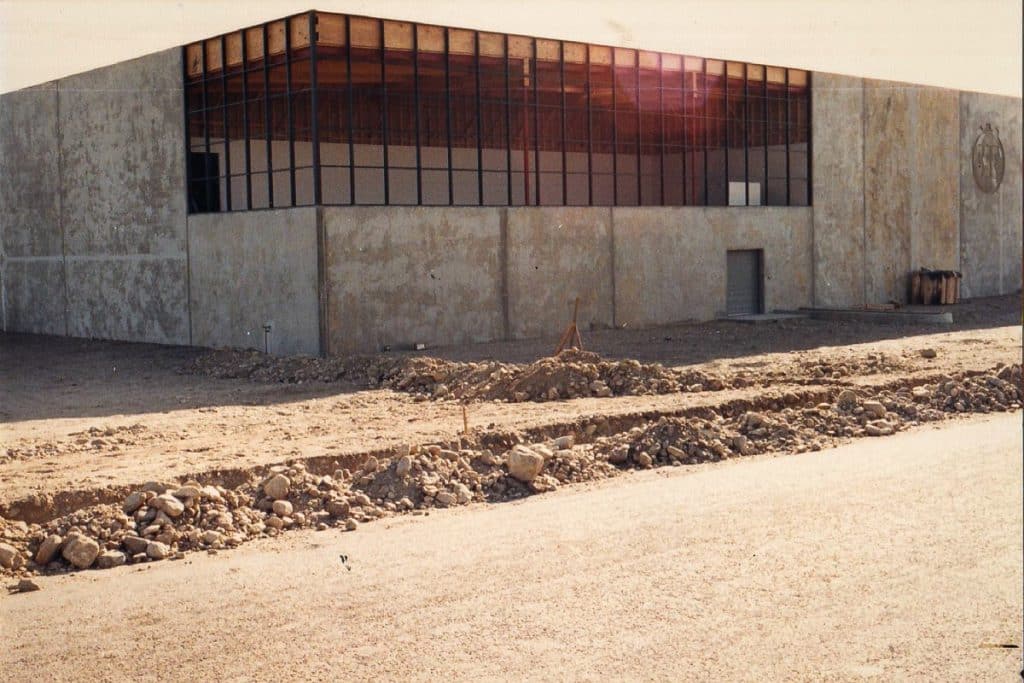 CSF opened an even larger Virginia warehouse in the early 1990s to serve the East coast. As our product line expands, more space is needed to ensure customers receive CSF parts in a timely and efficient manner. By having a warehouse to serve each coast, CSF is able to cut down on shipping times and costs for our distributors.
Back to the Future
Fast forward to the new millennium. CSF is proud to have locations all over the globe. The newest CSF factory is in Shanghai, China. This location specializes in our popular intercooler line, combining the same quality materials with patented manufacturing techniques to produce the best cooling systems on the planet.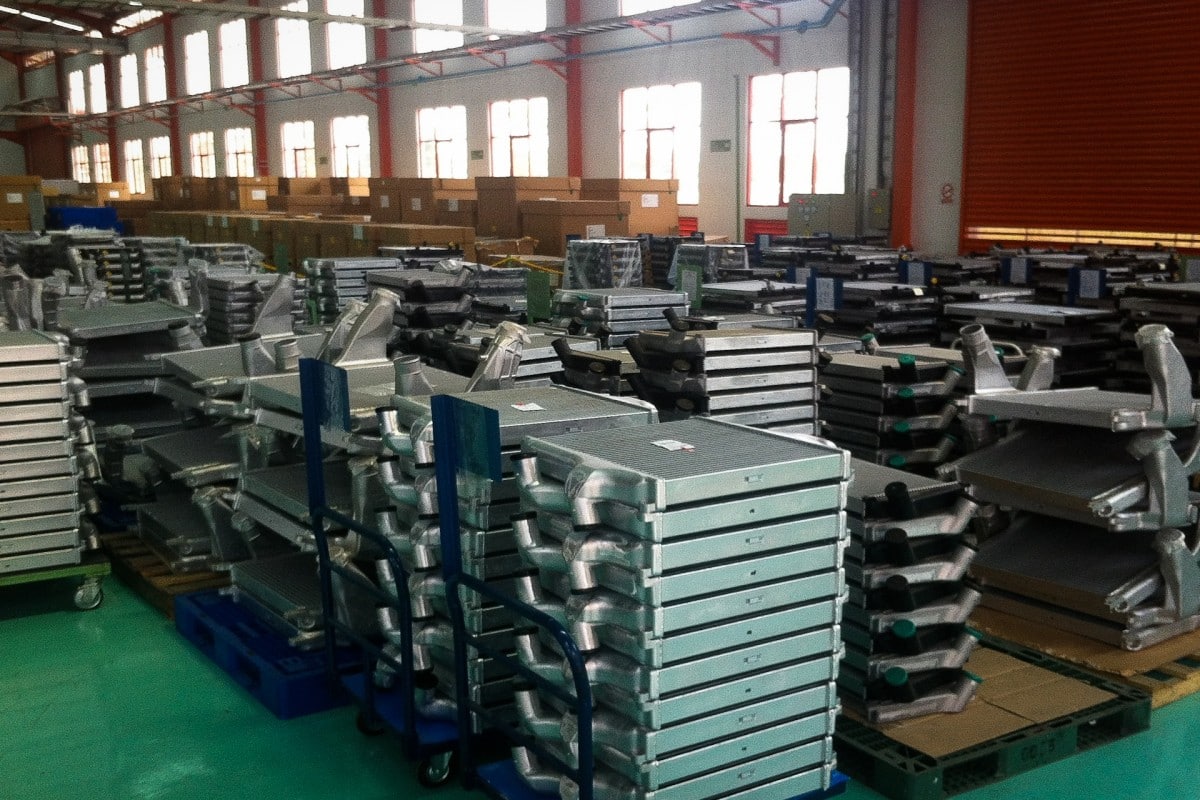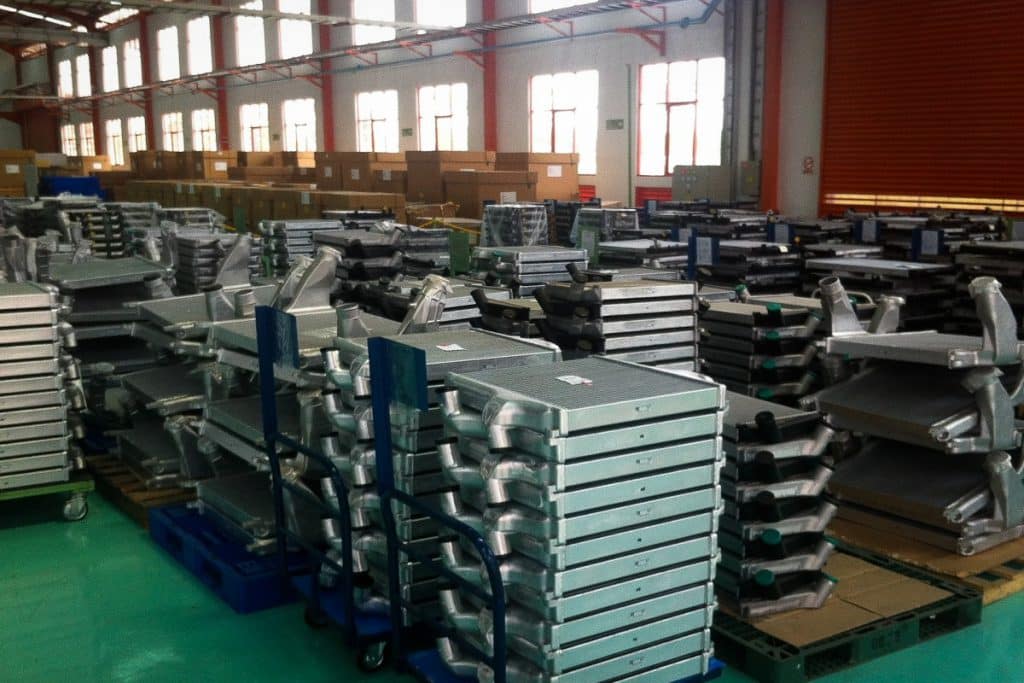 Of course, expansion continues in the United States of America, too! In 2017 we moved into our brand new corporate headquarters. The new headquarters doubles as a state-of-the-art distribution center. By utilizing green energy-efficient materials and layouts, we're doing our part to help protect our planet.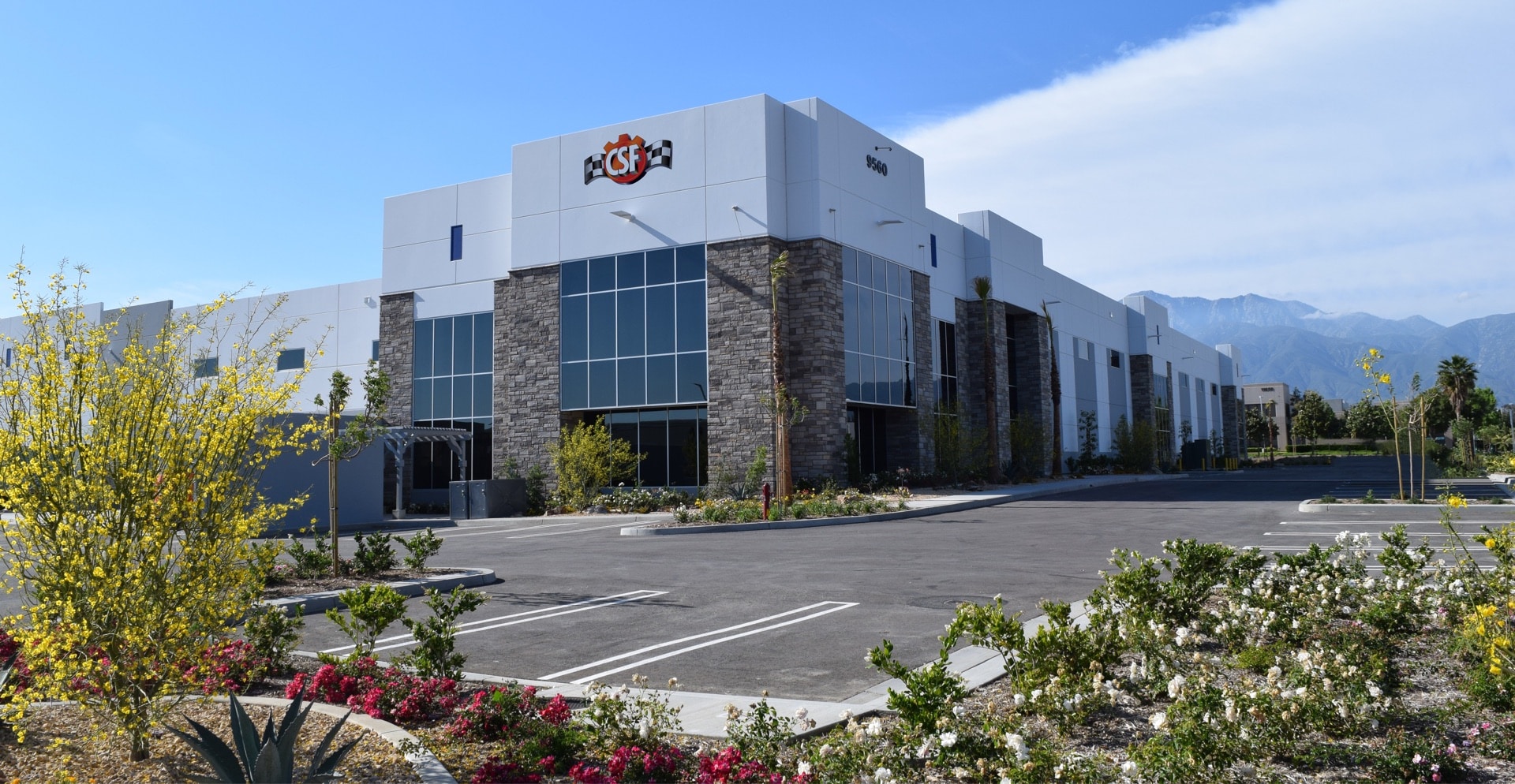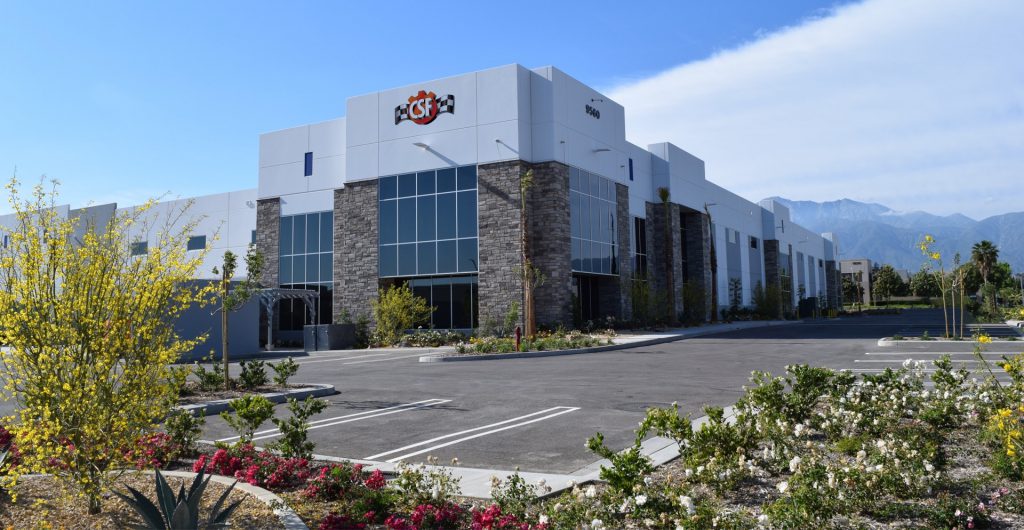 What's Next?
CSF will continue on our mission to provide the best cooling systems in the market today. Over the years we have evolved into the cooling experts we're known as today. We're proud to share our rich CSF company history with you. CSF offers over three thousand cooling applications for the most popular makes and models on the road today. From our classic radiators to all-new solutions like our hybrid inverter coolers, we will always strive to be the leaders in the cooling industry.