Industry-Leading Vehicle Intercoolers
At CSF we produce a full line of industry-leading vehicle intercoolers with fitment for the most popular models on the road today. Our intercooler line offers a wide selection of construction types, utilizing high-quality materials. We build all CSF intercoolers to original equipment specifications allowing for a simple drop-in-fit. Whether you need a simple plastic and aluminum tank, or a heavy-duty bar-and-plate style all-aluminum core, the cooling experts at CSF have you covered!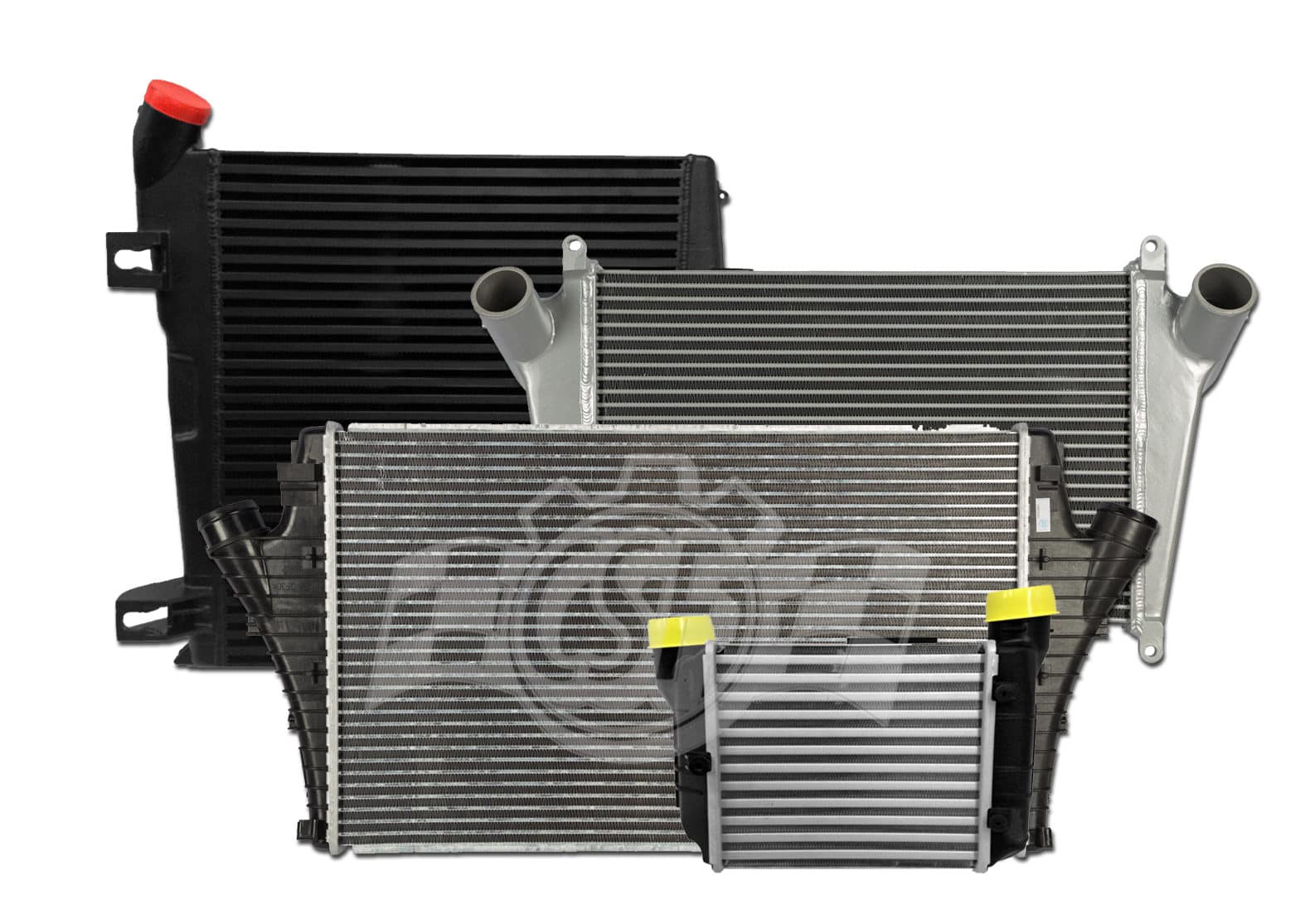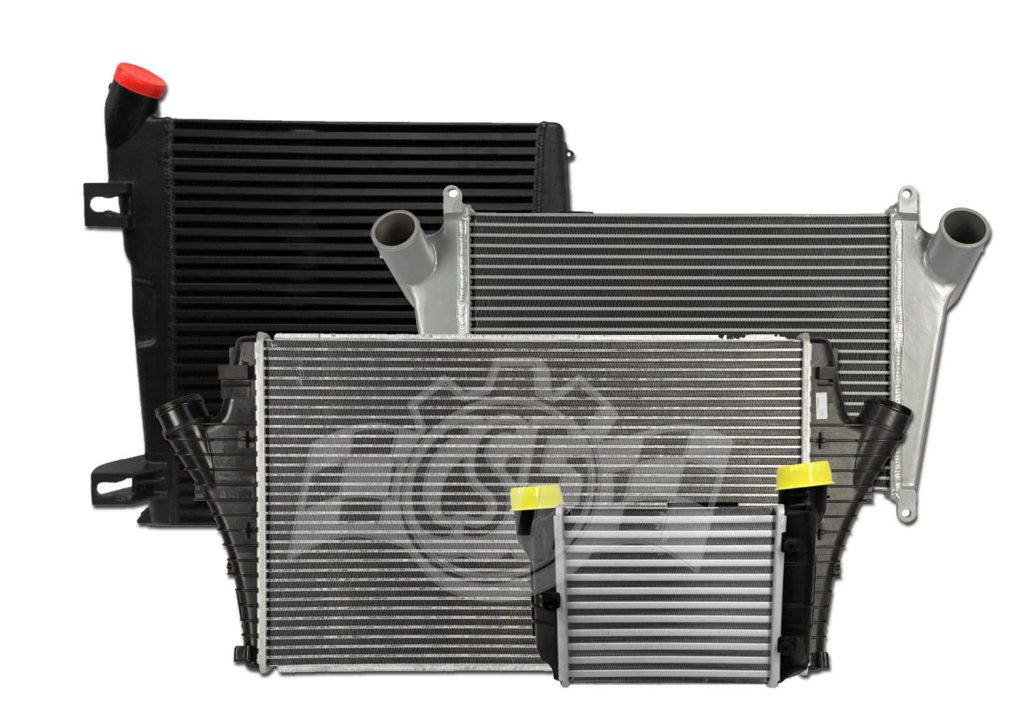 Browse All CSF Intercoolers
Are you looking to view our lineup of intercoolers? We've got you covered. Head over to our online catalog today to view the full seleciton of CSF products. CSF offers over three thousand cooling applications for the most popular makes and models on the road today. With that kind of selection, you're sure to find just what you're looking for!
Intercooler Construction Types
CSF Vehicle intercoolers come in two different core configurations. Bar and plate, as well as tube and fin. Both build-types have their own specific strengths.
Bar & Plate
Bar and plate intercoolers are a little heavier than traditional tube and fin style intercoolers. The core of a bar and plate intercooler acts as a heat sink, which allows your automobile to speed up heat dissipation in situations like busy traffic. The heavy-duty nature of bar and plate intercoolers means they can usually hold up better to road debris and the wear-and-tear.
Tube & Fin
Tube and fin intercoolers generally are lighter and have thinner tubes than their bar and plate big brothers. This lighter construction allows for less flow-restriction through its exterior. These intercoolers heat up and cool down faster than bar and plate setups.
Find a Distributor Location Near You
Ready to chill with the cooling experts at CSF? You can get your hands on any of our industry-leading automobile condensers at one of our authorized distributors. With over 140 locations across North America, there's sure to be a place to purchase CSF parts not far from you!