Industry-Leading Radiators
If you're serious about cooling, you need one of our industry-leading radiators. The cooling experts at CSF bring to market a wide variety of automotive radiators with fitment for over 3200 vehicle models! We manufacture our radiators with quality materials, offering a variety of construction types. CSF offers an unbeatable combination of quality and affordability on all our cooling solutions.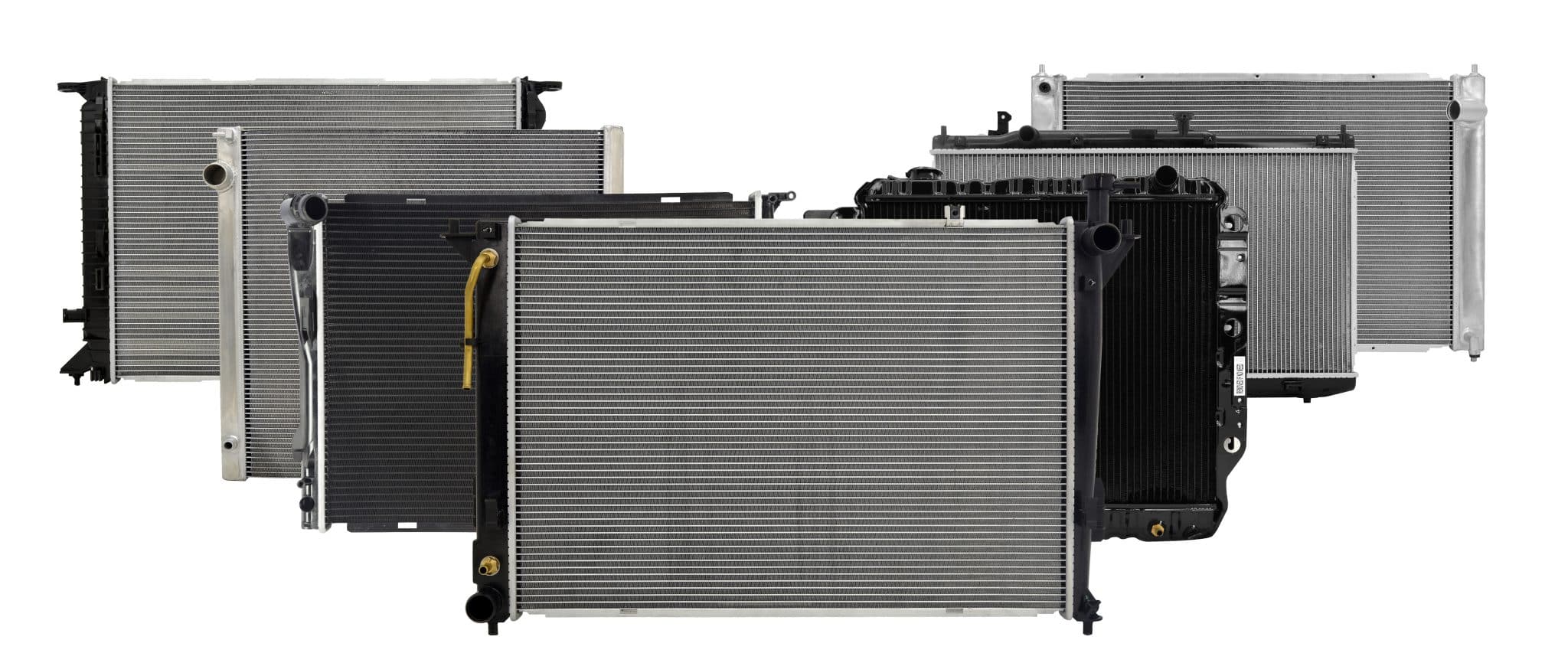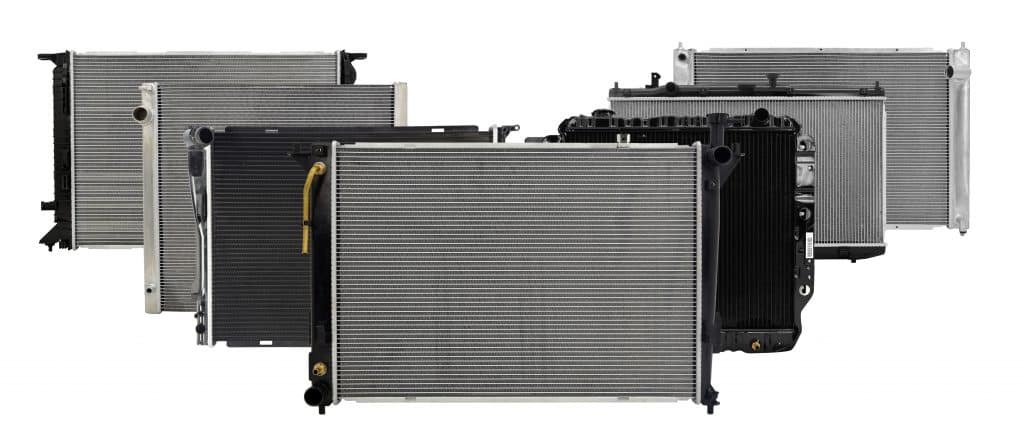 Browse All CSF Radiators
Are you looking to view our lineup of radiators? We've got you covered. Head over to our online catalog today to view the full seleciton of CSF products. CSF offers over three thousand cooling applications for the most popular makes and models on the road today. With that kind of selection, you're sure to find just what you're looking for!
Radiator Construction Types
CSF Vehicle intercoolers come in two different core configurations. Bar and plate, as well as tube and fin. Both build-types have their own specific strengths.
CSF manufactures several different radiator construction types to meet the needs of a wide variety of drivers. Find out more about each of our construction types now to find out what application best fits your lifestyle.
Plastic & Copper-Brass
CSF Plastic and copper-brass radiators are best suited to daily drivers that won't be hauling heavy loads or on the road daily for more than eight hours.
Plastic & Aluminium
Like their copper-brass counterparts, our plastic and aluminum construction is great for non-working vehicles that don't have to be on the road for extended periods.
Copper-Brass
All Metal Copper-Brass Radiators are designed to provide additional cooling, rugged durability, and reparability. Most people, when replacing an OE unit, are looking for an upgrade and CSF provides this choice with our Exclusive Line of Copper-Brass Radiators. CSF Copper-Brass radiators boast these impressive features:
OE coolant compliant to avoid chemical reactions and catastrophic failure.
Superior engineering and construction for rugged and heavy-duty use.
"Thru Pipe Design" on-hose connections to prevent premature failures.
Ribbed tanks for added strength and durability.
Polished filler neck.
Copper Brass Radiators are in high demand for Jeep applications. Many Jeep enthusiasts like to off-road, tow, or attach snow plows for which they need durability and additional cooling. CSF Jeep Radiators are very popular in the Jeep communities, on their forums, on their blogs, and most of the Jeep Meets. In all of the avenues, there is very positive feedback that is posted. CSF's Copper Brass Jeep Radiators are used exclusively and are endorsed by Pink Jeep Tours in Arizona.
Our Copper Brass Radiators fit some very popular vehicles. There are options for the older Toyota Pickup, which is popularly used for off-road and towing. In some of the older Toyota pickups, the OE unit was All Metal – in these cases, CSF provides the exact match. Our competitors have switched to Plastic-Aluminum for pricing advantage and their inability to manufacture the Copper Brass unit. This can result in unwanted chemical reactions and premature failures. Only CSF provides the exact match as OE – if the OE unit was All Metal the exact match is only available for CSF.
Along with the pickups, Toyota Land Cruiser enthusiasts prefer Copper Brass Radiators. Each owner of a Land Cruiser generally keeps it forever and with that being said, they would prefer to have CSF's Heavy Duty Copper Brass version than the OE. Finally, CSF is the only one to have Copper Brass options for the Isuzu NPR—the most popular box delivery truck. Because of heavy in-city driving, the owners of these vehicles prefer heavy-duty replacements over the OE replacement—only CSF has the option.
All-Aluminium
Our line of all-aluminum radiators keeps your work vehicle on the road longer, even under heavy load! CSF all-aluminum radiators are very popular with Isuzu trucks! High-quality materials paired with patented manufacturing techniques keep your vehicle running cooler than the competition.
Find a Distributor Location Near You
Ready to chill with the cooling experts at CSF? You can get your hands on any of our industry-leading automobile condensers at one of our authorized distributors. With over 140 locations across North America, there's sure to be a place to purchase CSF parts not far from you!