Industry-Leading Radiator Pressure Caps
CSF produces industry-leading radiator pressure caps for OEM and aftermarket sales worldwide. Our caps are available in four different sizes and numerous pressure ratings that cover 95% of all applications. CSF caps meet or exceed all OE and industry standards. Once again CSF delivers outstanding quality, selection, and performance at competitive prices! Don't take any chances when cooling your ride. Trust CSF industry-leading radiator pressure caps to withstand the forces and heat while coming out on top of the competition!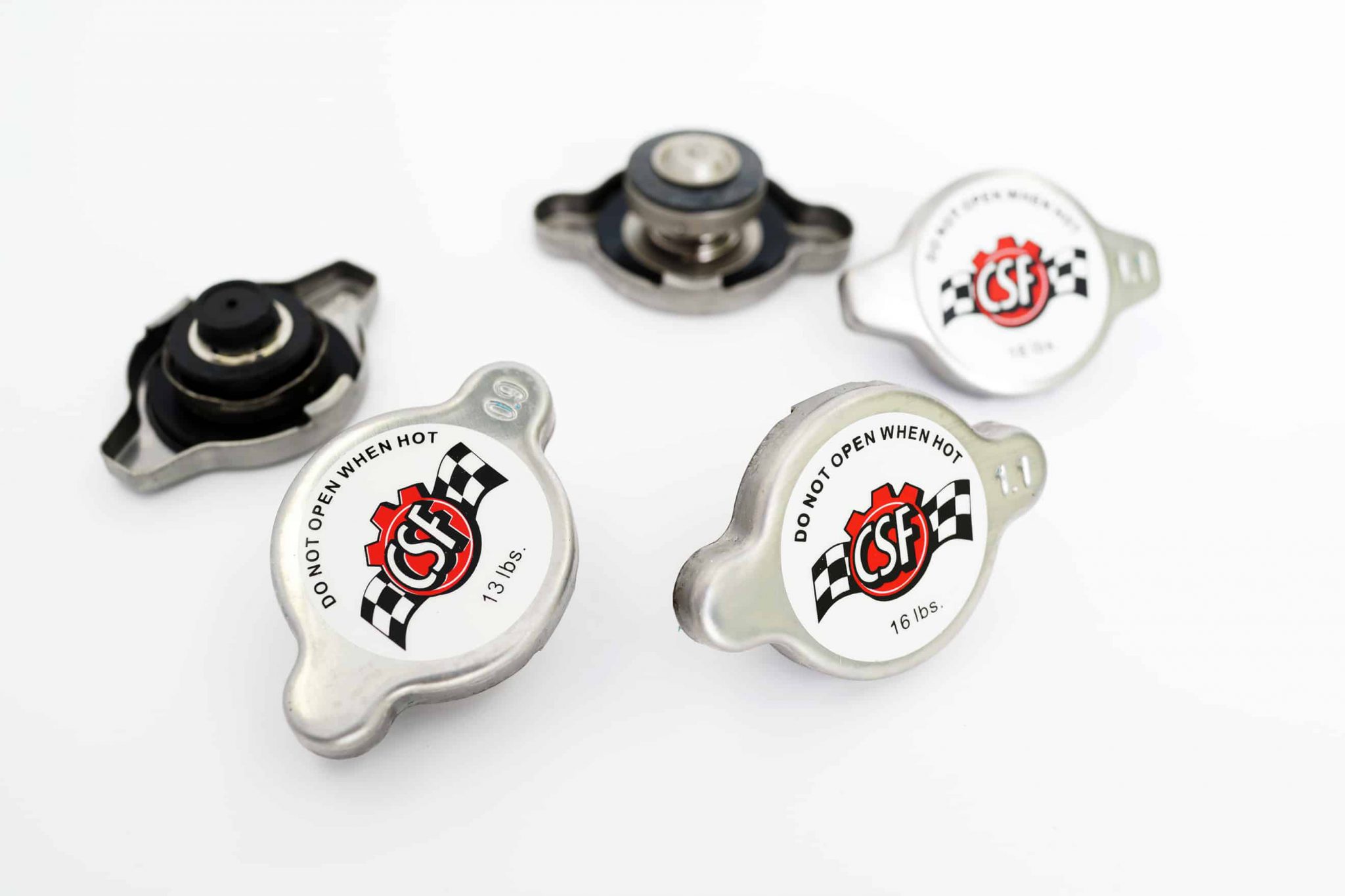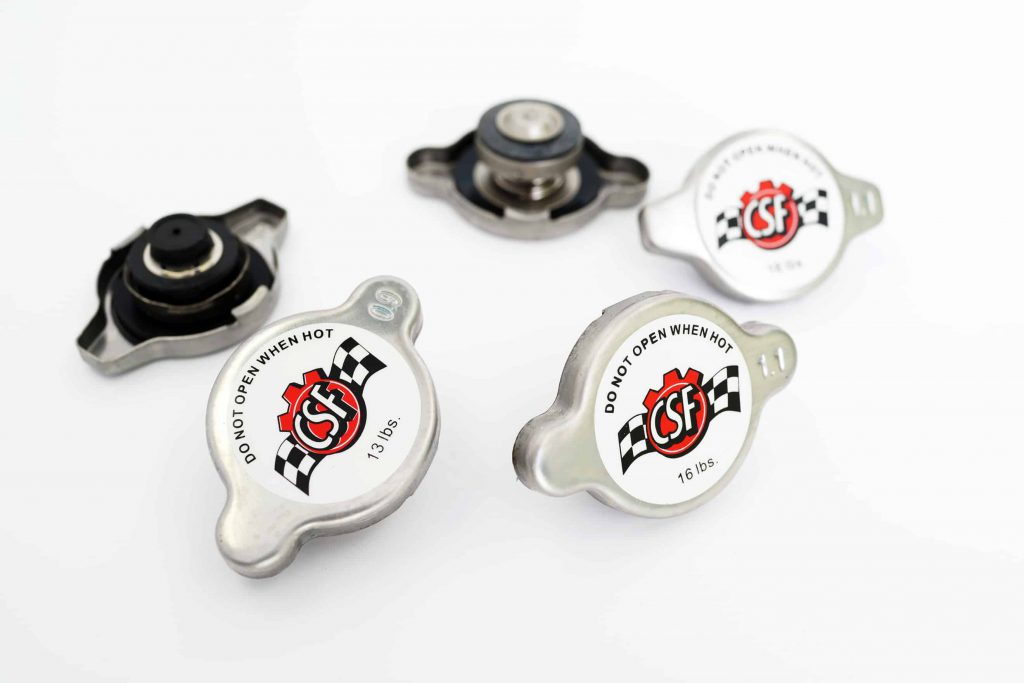 Our radiator pressure caps are built from the finest materials to keep your coolant inside your radiator, pushing temps low and keeping our promise to you! You can always trust the cooling experts with your radiator, intercooler, condenser, or radiator pressure cap needs. We even cool race cars!
Private Label Radiator Pressure Caps
Want to have your own custom radiator pressure cap made? CSF is an industry leader in private labeling and supplies many different companies across the world their very own radiator pressure cap with custom packaging. Many options to choose from.
Email us for more information, and to enquire about this unique product opportunity.
*minimum order quantity of 500 pieces per part #
How Radiator Pressure Caps Work
When pressures inside your cooling system increase above its PSI rating, the radiator pressure cap releases some of the coolants into the overflow tank through a spring-loaded valve. Once enough coolant has exited the system to reduce the pressure, the valve closes again. This action allows the system to remain at the optimal PSI while the engine is running.
While replacing your radiator, always check the old radiator pressure cap for wear-and-tear.

Replace the pressure cap with a quality, matching pressure cap whenever necessary.
When the engine cools and pressure in the system drops, the radiator pressure cap allows the excess coolant in the overflow tank to return to the system with a second spring-loaded valve. This second valve responds to the vacuum created in the system from the drop in pressure and pulls the coolant out of the overflow tank. Not only does this recycle the excess coolant to prevent air pockets in the radiator, but it also prevents the softer components of the cooling system, such as the hoses, from becoming crushed by the external air pressure.
Radiator Pressure Cap Sizing
CSF industry-leading radiator pressure caps come in a variety of sizes! Check out our options below to find the right fit for your vehicle. Our pressure caps ensure to stay cool on the road no matter what the journey has in store for you.