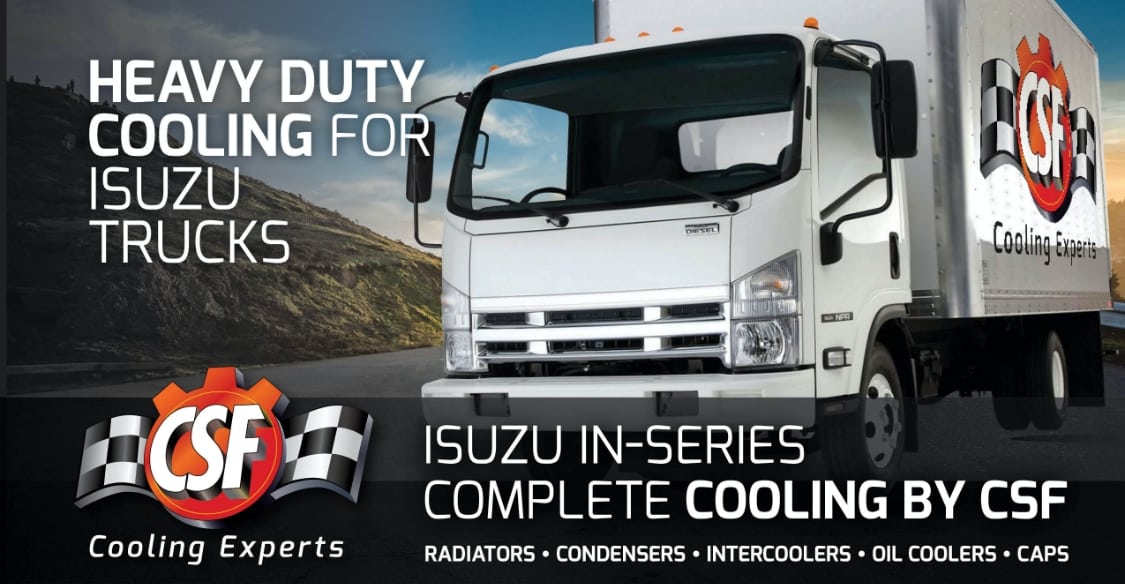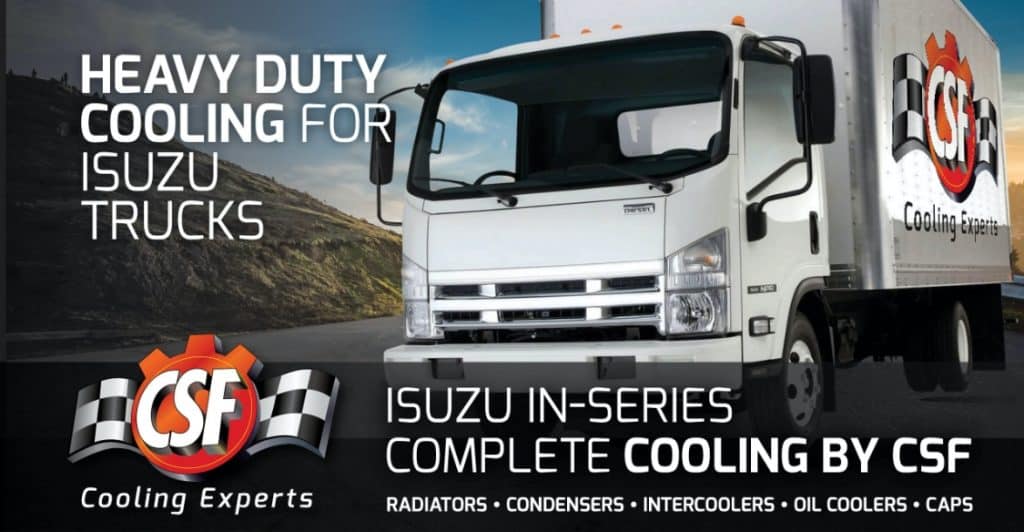 Your Isuzu truck is the workhorse of your business. At CSF, we understand how vital keeping your work vehicles on the road is to your bottom line. That's why we manufacture the best Isuzu cooling products in the world. Our industry-leading coverage applies to both gasoline and diesel applications for the most popular Isuzu models.
Think about everything your truck goes through in a day. From rain to snow, cross-city to cross-country. When your business relies on shipping or logistics, downtime is unacceptable. CSF crafted Isuzu radiators, condensers, and intercoolers specifically for heavy-duty business applications to keep your fleet running cooler, longer.
How does CSF do it? By utilizing our proprietary technology with top-of-the-line materials we are able to build a better cooling system. Even our pressure caps are built to withstand anything you can throw at us!
We all know the only thing more precious than your cargo is your time. CSF Isuzu radiators are known worldwide for their durability, reliability, and quality of materials. For over sixty years, the cooling experts at CSF help companies like yours make longer hauls.
When you're ready to take your Isuzu radiator, condenser, or intercooler to the next level, reach out to our select dealers and distributors to supply your company with all the right parts for your next opportunity.
CSF Quality Meets Isuzu Trucks
Heavy-duty jobs require heavy-duty cooling. CSF is proud to offer the best Isuzu radiators, condensers, and intercoolers for any job you can throw at your truck. Take a look at our selection of cooling solutions below. Click the view link to directly access full product information from the CSF catalog. If you're ready to make a purchase, click the buy link on your preferred product to view the product on the Auto Parts Warehouse online store.