2017 Lexus RX 350 Radiator
Here we go again, expanding our import coverage with the CSF 2017 Lexus RX 350 radiator. Joining other hot import models like our 2016 Hyundai Sonata Eco radiator, you can pick up our new product today from a trusted CSF dealer or distributor.
Introducing Our 2017 Lexus RX 350 Radiator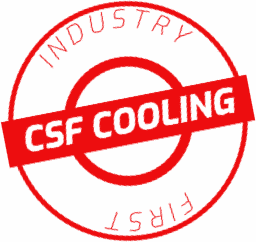 CSF proudly introduces another industry first with our all-new Lexus RX 350 radiator, CSF 3820! Our Lexus RX 350 radiator is the newest member of our growing family of cooling solutions including radiators, transmission oil coolers, condensers, intercoolers, pressure caps, and hybrid inverter coolers.
Leading Cooling Technology
CSF Radiators use a B-tube system of construction. Unlike a regular oval shape O-type radiator tube, CSF uses a specially engineered tube in the shape of a "B". These B-tubes are carefully formed and then brazed over the seam to seal.  which allows us to use thinner and lighter aluminum material for better cooling efficiency. This design is actually stronger than normal "O" shape tubes that are welded. Our race division further explains,
The B-tube design increases the heat transfer surface area of the tubes by approximately fifteen percent over regular tubes. You get the efficiency of two smaller tubes, versus one large tube within the same space criteria. With B-tubes you are able to get dual liquid laminar flow.

Ravi Dolwani, Head of CSF Race Division
Stay in the Know with CSF
Following up on our 2017 Subaru Outback radiator, this year will continue to be full of hot products to keep you cool from CSF. In order to stay on the inside track when it comes to everything cool, sign up for our mailing list below. You'll keep up to date on the latest products, news, promotions, and events by your friends, the cooling experts at CSF! Consider it your inside man in the cooling business.