2010 Ford Super Duty Radiator
You count on your truck. It's your companion throughout the day, and you depend on it. Help ensure your automobile runs longer with the cooling experts at CSF and our 2010 Ford Super Duty radiator!
Introducing the 2010 Ford Super Duty Radiator
Meet the 2010 Ford Super Duty radiator by the cooling experts! CSF has designed the Industry`s Only OE style replacement Radiator for the 2008-10 Ford Super Duty 6.4L Diesel Pickup. These features unique to the aftermarket include:
OE Style 2 11/16″ Wide Fin – Exclusively from CSF!
Advanced `B-Tube` Technology
OE Style Venturi Kit Included in Every Box
OE Style Steel Oil Cooler Fittings
Only CSF has built the Ford Super Duty radiator to perfection, having considered every detail during the development process. Don't take chances when it comes to cooling your vehicle; rely on CSF to keep you fresh!
Comprehensive Radiator Coverage
We aren't just a one-trick pony, you know! With over four decades in the automotive cooling industry, our line of radiators is ever-growing! But that's not all. CSF also produces industry-leading condensers, intercoolers, hybrid inverter coolers, transmission oil coolers, and more! Check out our catalog today to see our full line of cooling applications.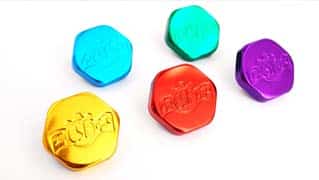 Trusted OEM Replacement Parts
Our OEM replacement parts are specifically engineered for quick and easy installation by either you or your trusted mechanic. After all, less time in the shop equals out to more time on the road! CSF Leverages patented technologies, including our B-tubes, which increase cooling over traditional tubes by over fifteen percent! With results like these, it's no wonder why people around the world are selecting CSF for their cooling needs.
Don't forget to take a look at our full Ford work truck line today!
Keep Up With Us
There's a lot more to CSF than our 2010 Ford Super Duty radiator. Did you know we also offer a 2014 Ford Escape intercooler? The cooling world moves fast, and we strive to stay ahead of the game. To ensure you never miss the latest in CSF cooling product releases and news please sign up for our mailing list below!